Easy Gardener® Garden Fence
Our Garden Fence is a versatile, reusable garden product you can use for projects acRoss® your garden.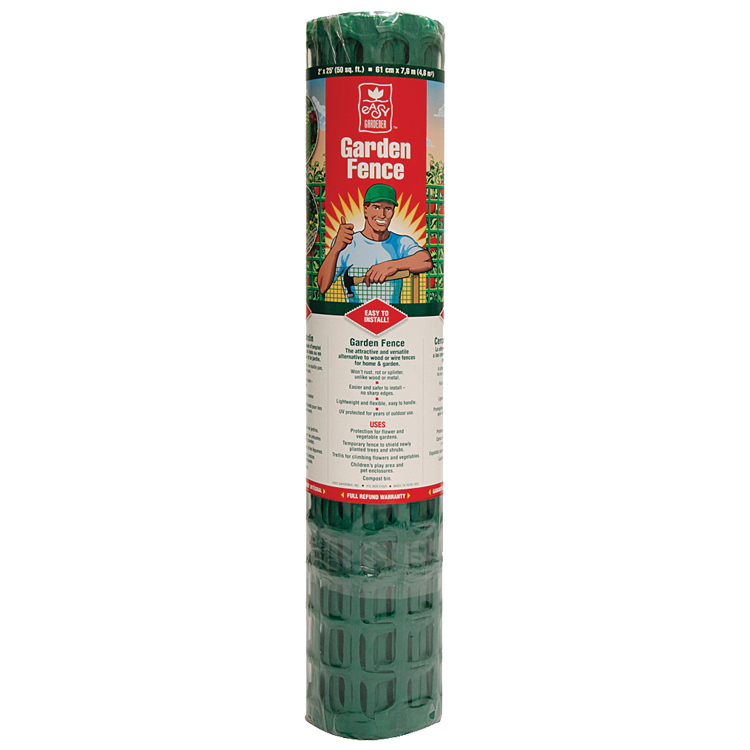 Product Overview
Whether you're building a trellis, creating a garden border, or need a temporary fence for newly planted trees, our Garden Fence has you. Made from durable, high-quality materials, it's sturdy and will last from one project to the next. For all of your garden needs, rely on this functional garden product. It's lightweight, easy to handle, and fade resistant.
SIZES:
IDEAL FOR:
Anywhere fencing is beneficial in your garden
Reusable
Made of high-quality materials, this product will last for years to come. Save money on repeat purchases with this product that will last year after year.
UV-Protected
Defy the added wear-and-tear from the sun's harsh rays. This product is UV-resistant to ensure that it will be more durable and longer-lasting.
Versatile
Get more out of your garden products – this one can be used for multiple projects across your garden and landscaping needs.