Jobe's Grow Liquid Fertilizer
Jobe's Hydroponic Plant Foods were created to deliver balanced nutrition to hydroponic systems. Our Jobe's Grow formula enhances the growth process of established plants and encourages strong stems and overall healthy plants for enhanced finishing.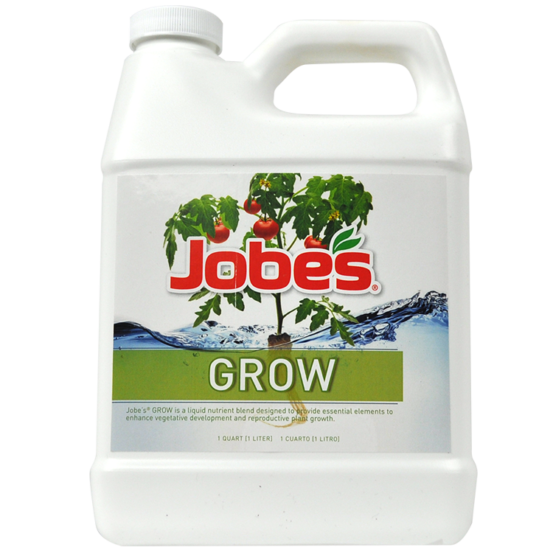 Product Overview
SIZES: 
1 Quart
WHEN TO APPLY:
Apply once a week or as needed
IDEAL FOR:
Growing plants




Jobe's Hydroponic Formulas won't burn plants
Jobe's Plant Food mixes instantly with cold water
Pathogen free, heavy metal free, and GMO free
A major component of chlorophyll, the compound plants use in photosynthesis. Nitrogen helps plant foliage grow strong with healthy, robust leaves. Critical for the beginning stages of a plant's life.
Helps plants develop solid root systems and strong, vibrant blooms. Also important in cell division and development of new plant tissue, phosphorus speeds development and maturity.
Important for overall plant health, potassium aids in water movement, producing sweeter, tastier fruits and more robust blooms. A vital component in nutrient absorption, respiration, transpiration and enzyme activity.