Jobe's Organics Perlite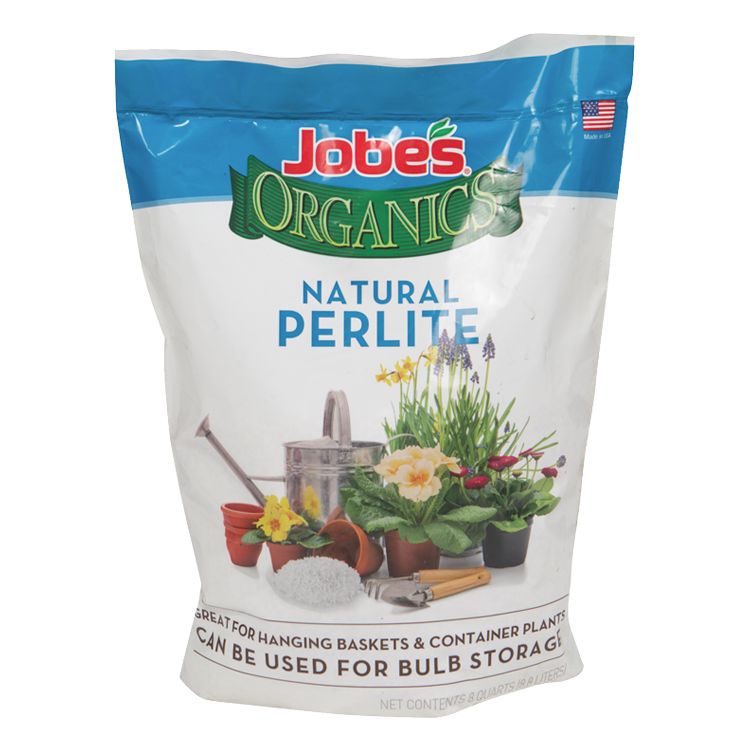 Product Overview
Jobe's Organics Perlite Soil Amendment is an all-natural additive that keeps soil loose and well draining while defying compaction. It's perfect for promoting root growth in container plants.
SIZE:
8 qt
WHEN TO APPLY:
Use at planting or to make your own potting soil mix
IDEAL FOR:
Creating potting soil mixes, seeds and new plantings
Kid and pet friendly
No harmful chemicals that could burn the plant.
Organic
Provides your plant the food it needs while still being safe for the environment. OMRI listed for organic gardening.
Promotes Nutrient Uptake
Like any living thing, plants need food and nutrients. This product spurs a healthier, better-producing garden.
An amorphous volcanic glass with tiny cells that absorb moisture on the outside; which makes it useful in providing moisture to plant roots.