About The Jobe's Company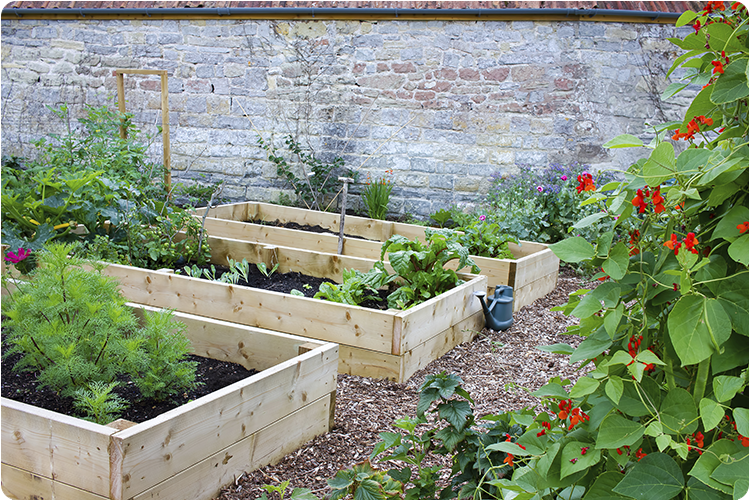 Originally incepted to make gardening easy and more attainable, Jobe's® is best known for our original houseplant plant spikes, but we've expanded over the years to offer a variety of product options, including the newest addition to our product line, Jobe's® Organics®. Today, we offer over 200 products, from fertilizers and soils to plant protection and garden accessories.
Headquartered in Waco, TX with additional manufacturing facilities in Paris, Kentucky, our products are made of the highest quality and most are produced right here in the U.S.A. Our team is especially passionate about organic gardening and the quality of life it brings. As we continue to focus on making organic gardening easier, we hope to help consumers maintain their own sustainable gardens. Find our products at your local home improvement or gardening stores nationwide, as well as online.
Reflecting on Our Past
The growth of our products – and our customers' gardens – has been a steady one. We began with our signature houseplant spike in 1969, which helped folks apply the right amount of fertilizer at the roots for big, beautiful blossoms. From there, we developed even more products for trees, shrubs, and flowering and edible plants that encouraged household gardens to prosper.
In 1996, Jobe's merged with Easy Gardener® and Ross®. Our focus was the same: to create effective gardening products that save gardeners time and effort – we want to make our offerings as convenient as possible for seasoned and new gardeners.
Since 2015, we've been on a forward-looking path with Centre Lane Partners, who helped rebrand us as The Jobe's Company in 2016. We have continued to expand our market share in natural, organic garden and lawn products. And we have kept our focus on developing new product lines to make organic gardening achievable for all households.
Looking Ahead to Our Future
As the benefits of organic living have spread, interest in our products continues to rise. And offerings from our Easy Gardener®, WeedBlock®, and Landmaster™ brands complement our Jobe's products to help home growers raise beautiful plants, lush lawns, vibrant flower beds, and abundant fruits and vegetables. Because we've been focused on sustainable gardening for years, we listen closely to our consumers to ensure we maintain our efforts to leverage nature and science in all our products.
Through each garden and plant our products help, we want to make the world a happier, healthier, and more beautiful place. Learn more about how our products can help your garden flourish, and head to our "How To" pages for gardening tips and tricks.
Let us help your garden grow. Contact us for more information.