Jobe's Organics Tomato and Vegetable Potting Mix
Specifically formulated to encourage rapid root development and water retention, Jobe's Organics Vegetable Soil for Containers & Raised Beds makes it easy to grow an abundant vegetable garden, the all-natural way.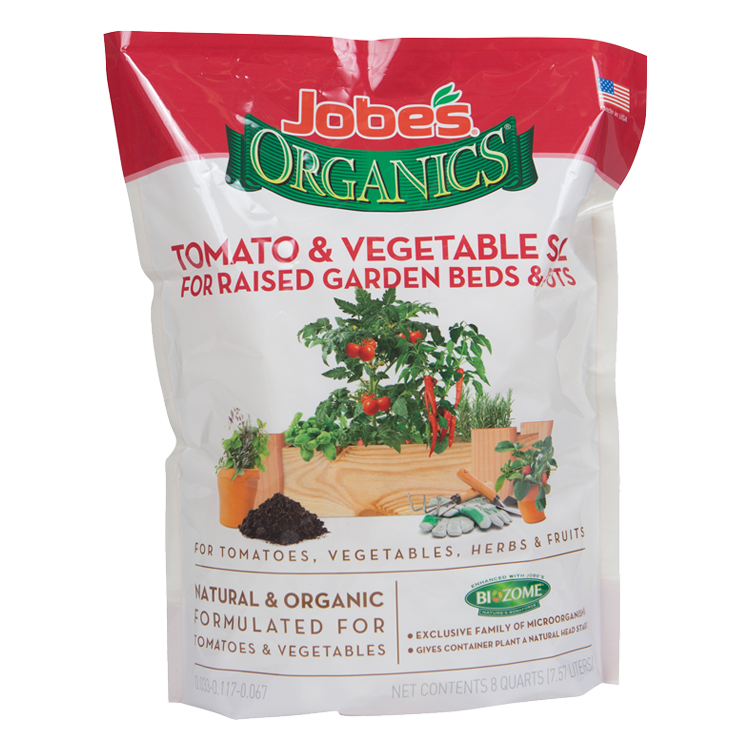 Product Overview
SIZE:
8 qt
WHEN TO APPLY:
Use at planting
IDEAL FOR:
Container and raised bed vegetables


Kid and pet friendly
No harmful chemicals that could burn the plant.
Organic
Provides your plant the food it needs while still being safe for the environment. OMRI listed for organic gardening.
Jobe's Biozome® is a combination of healthy bacteria, Mycorrhizal fungi and Archaea. This unique blend of beneficial microorganisms improves the long-term soil quality of your garden, promotes plant growth and helps your garden resist disease, insects and drought.