LandMaster PolySpun 300
PolySpun 300 is constructed from polyester fibers spunbond into a swirling web pattern. PolySpun 300 has an exceptional strength-to-weight ratio. The inherent qualities of polyester provide exceptional ultraviolet stability. PolySpun 300 has unequaled water and air permeability.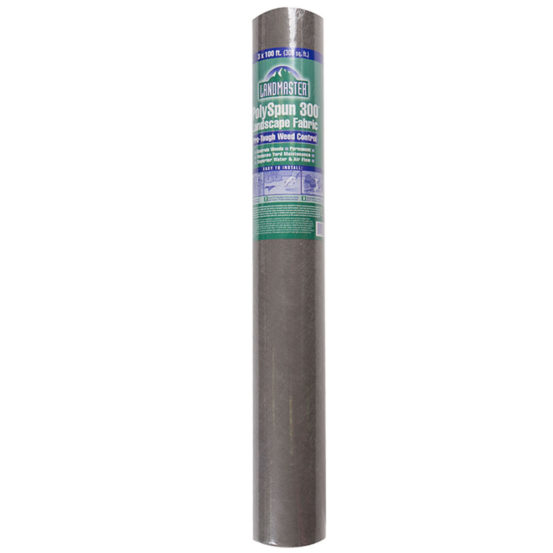 Product Overview
SIZES:
3' x 300'
4' x 300'
6' x 300'
9' x 300'
12' x 300'
IDEAL FOR:
Landscape/Weed control
Patio/sidewalk underliner
Drainage/Septic line wrap
Soil separator
FABRIC PROPERTIES:
Gray Premium Grade Spunbond Polyester
Basic Weight: 3.0 oz./sq. yd.
Thickness: 21.0 mils
Grab Tensile: 79/74 lbs.
Trapezoidal Tear Strength: 35.5/39 lbs.
Strong and Durable
We use high-quality materials to ensure that the product you receive isn't only easy-to-use but will stand up to your garden needs.
Superior air and water flow