Easy Gardener® Plant Protecting Wrap
Like a jacket for your plants, the Easy Gardener® Plant Protecting Wrap can help protect your plants from unfavorable weather.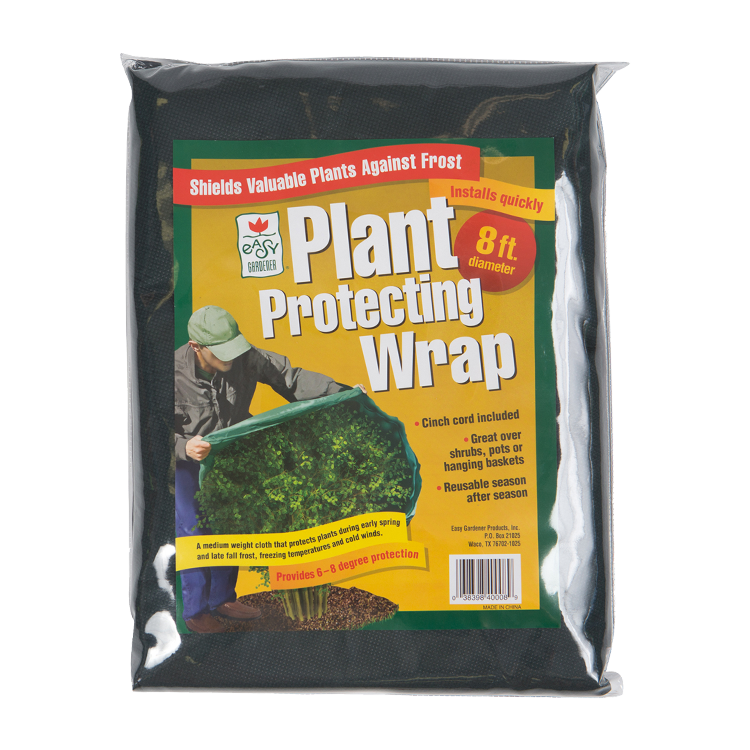 Product Overview
Don't worry about harsh weather conditions like frost undoing all of your hard work in the garden; our Plant Protector Wrap is made of durable and high-quality materials to keep damaging frost off your crops. The circular shape of our wrap makes installation and removal easy – simply drape, cinch, and go, knowing your plants are protected. Lighter in weight than traditional plant protection blankets, this wrap is perfect for more fragile flowers and crops.
SIZES:
6' diameter circle
8' diameter circle
10' diameter circle
WHEN TO APPLY:
Install before an expected frost or cold weather.
IDEAL FOR:
Shrubs
Bushes
Crops
Easy Installation
We want gardening to be enjoyable. That's why our products make your projects easier – from installing landscape fabrics to applying fertilizer.
Reusable
Made of high-quality materials, this product will last for years to come. Save money on repeat purchases with this product that will last year after year.
UV-Protected
Defy the added wear-and-tear from the sun's harsh rays. This product is UV-resistant to ensure that it will be more durable and longer-lasting.