Plant Protector Bag
Keep plants and bushes protected from the elements all year long with Easy Gardener® Plant Protecting Bag. This reusable bag is effective against frost, salt, wind, rain and cold weather.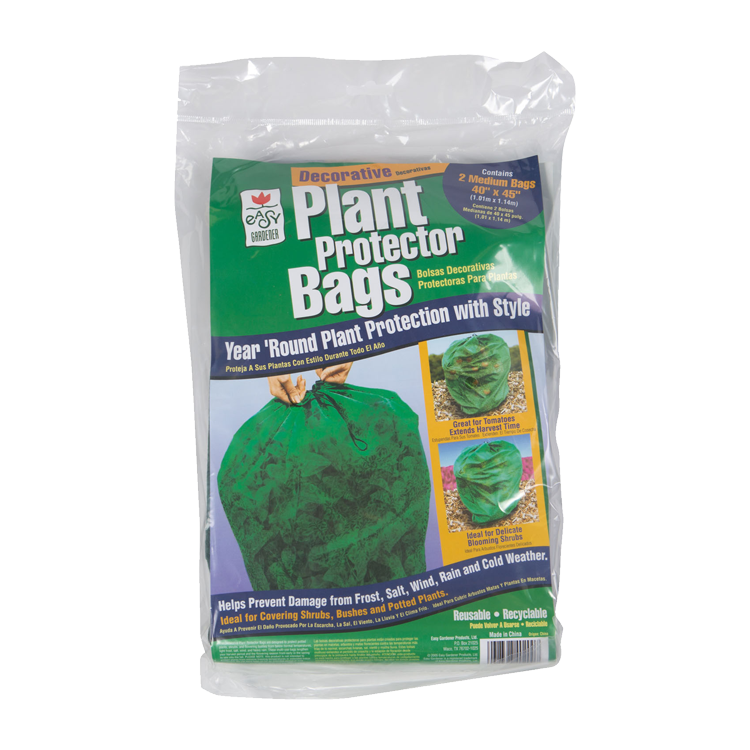 Product Overview
SIZE:
2 Medium Bags – 40" x 45"
Protects your plants for ultimate growth
Reusable
Made of high-quality materials, this product will last for years to come. Save money on repeat purchases with this product that will last year after year.