Jobe's Organics Garden Lime Granular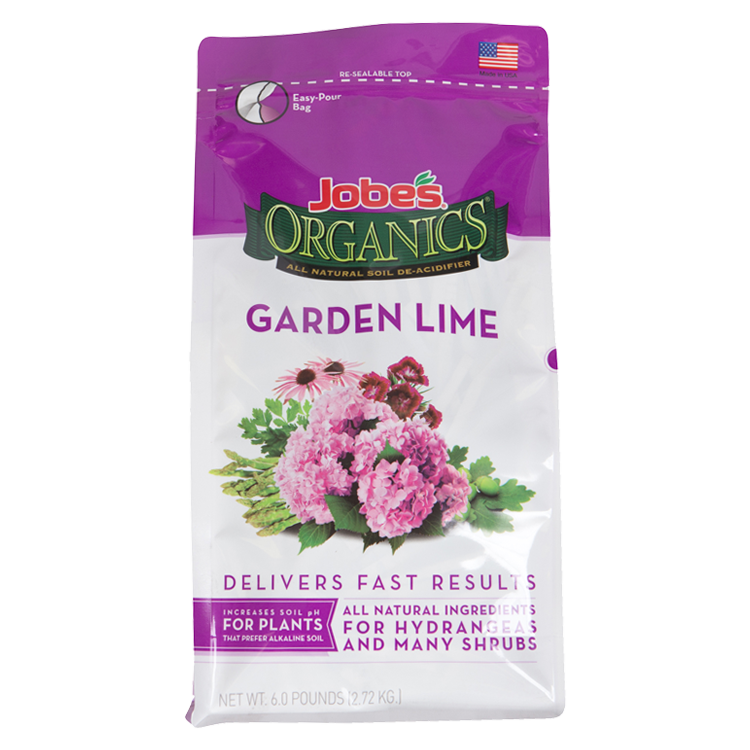 Product Overview
Jobe's Organic Garden Lime is an ideal granular for increasing the pH that strongly influences soil health. Low pH can cause poor fertilizer response, poor soil structure, and weak turf. Most plants grow well in soil with a pH between 6 and 7, with 6.5-6.8 being ideal. When the pH drops below 6.0, many nutrients become unavailable for plant uptake. Adding garden lime will increase the pH and make those nutrients available again. Test soil pH before applying.
SIZE: 
6 lbs
WHEN TO APPLY:
As needed to maintain desired soil pH
IDEAL FOR:
Hydrangeas to help change the pH of a soil
Increases soil pH
Helps plants like hydrangeas turn pink
Kid and pet friendly
No harmful chemicals that could burn the plant.
OMRI listed for organic gardening
Provides a plant the food that it needs while still being safe for the environment.
Promotes Nutrient Uptake
Like any living thing, plants need food and nutrients. This product spurs a healthier, better-producing garden.
Also known as Garden Lime, Calcium Carbonate increases the pH of the soil and is an excellent source of calcium, a nutrient that is essential for strong plant cell walls.