Jobe's Organics Sphagnum Peat Moss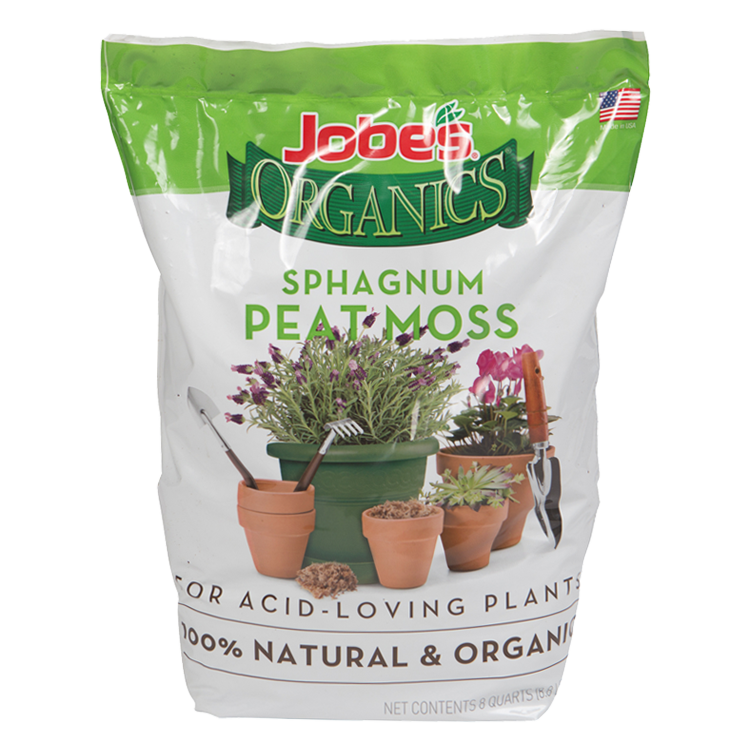 Product Overview
For healthy plants grown the natural way, Jobe's Organics Sphagnum Peat Moss is a uniquely natural premium product designed to be added to native soil. Peat Moss regulates the moisture and nutrients in soil to promote root development and plant growth.
SIZE: 
8 qt
WHEN TO APPLY:
Use at planting or to make your own potting soil mix
IDEAL FOR:
Acid-loving plants and dry soil
Kid and pet friendly
No harmful chemicals that could burn the plant.
Organic
Provides your plant the food it needs while still being safe for the environment. OMRI listed for organic gardening.
Promotes Nutrient Uptake
Like any living thing, plants need food and nutrients. This product spurs a healthier, better-producing garden.
Regulates the moisture and nutrients in soil to promote root development and plant growth