Ross® Deer Netting
Protect your trees and shrubs from deer and other animals with Ross® Deer Netting. Drape over trees or create a netting fence to keep pesky animals from making a meal of your plants. Lightweight and easy to handle, Deer Netting can be cut with scissors. The UV-protected plastic mesh will not rust or rot and is durable enough to reuse season after season.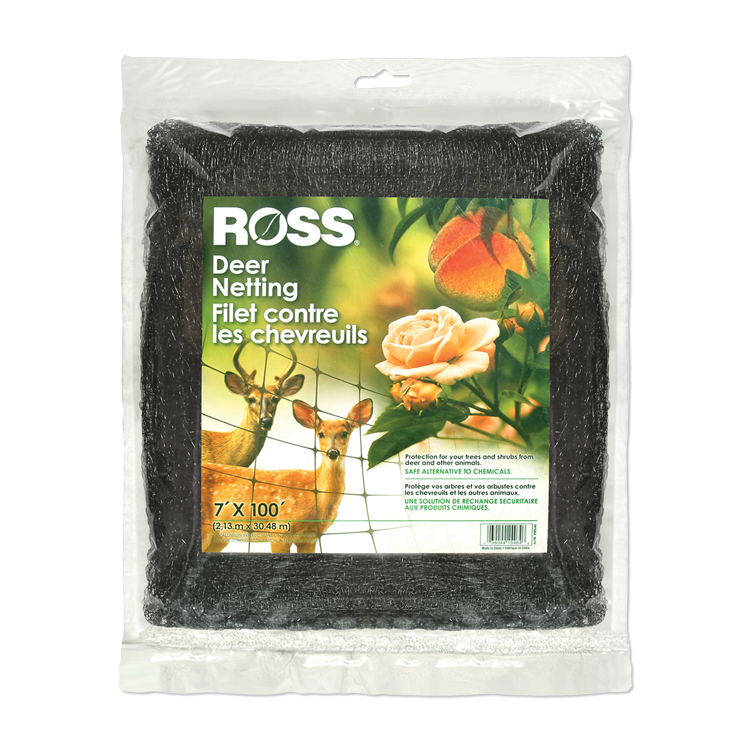 Product Overview
SIZE:
7' x 100'
IDEAL FOR:
Protecting fruit trees
Fencing in your yard or garden
Reusable
Made of high-quality materials, this product will last for years to come. Save money on repeat purchases with this product that will last year after year.
Safe alternative to chemicals
Stops plant and crop damage
Strong and Durable
We use high-quality materials to ensure that the product you receive isn't only easy-to-use but will stand up to your garden needs.