Ross® Trellis Netting
Provide a sturdy support for your climbing plants with Ross® Trellis Netting. This space-saving netting gives climbing plants a place to grow, producing healthier plants and improved yields while returning more of your valuable garden space. Lightweight and easy to handle, Trellis Netting can be cut with scissors. The UV-protected plastic mesh is durable enough to reuse season after season.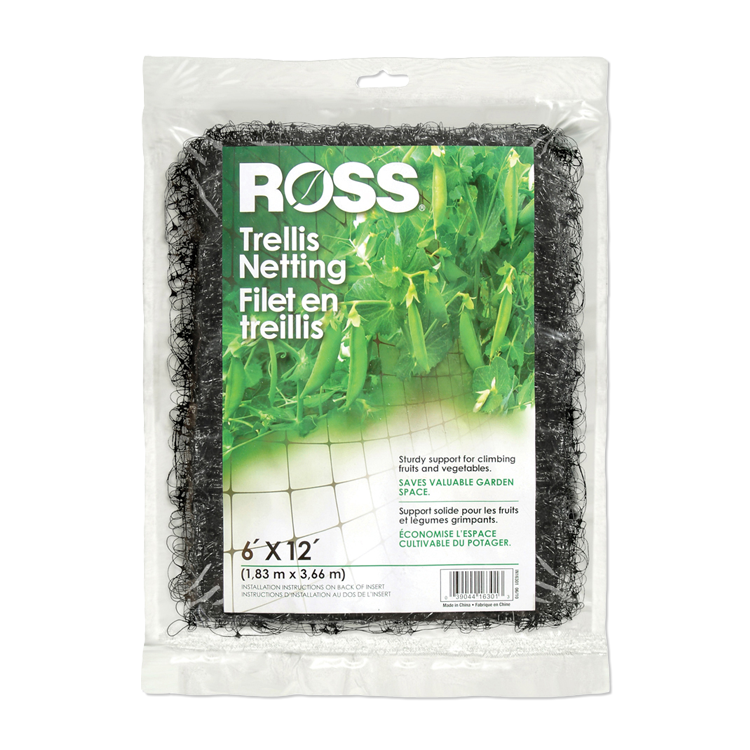 Product Overview
Sturdy support for climbing fruits & vegetables.
Available in two opening sizes – 6" square and 7" diamond.
SIZE:
6' x 8'
6' x 12'
6' x 18'
IDEAL FOR:
Supporting climbing plants
Improving fruit and vegetable yields
UV-Protected
Defy the added wear-and-tear from the sun's harsh rays. This product is UV-resistant to ensure that it will be more durable and longer-lasting.