WeedBlock® Natural™
WeedBlock® Natural™ is made with Ingeo fibers, derived from annually renewable resources like corn, wheat and beets. Environmentally responsible – Saves 50% in oil plastic films normally used in landscape fabric. WeedBlock Natural is the first landscape fabric made with renewable resources. WeedBlock Natural prevents weed growth while allowing moisture and air through for healthy plant growth.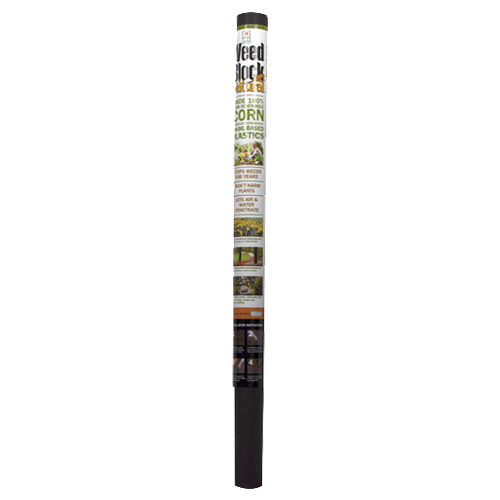 Product Overview
Stops weeds for years®
Chemical-free weed control
For gardens, landscapes and hardscapes
SIZE:
3.3' x 36'
IDEAL FOR:
Landscape/Weed control
Soil separator
For all gardens, large or small
UV-Protected
Defy the added wear-and-tear from the sun's harsh rays. This product is UV-resistant to ensure that it will be more durable and longer-lasting.