LandMaster High UV 5 – UV Resistant
High UV-5 is a cost-effective, heavyweight, woven ground cover. High UV-5 is used by nursery growers in their container-grown plant display areas. High UV-5 controls weeds and will withstand daily traffic of customers while shopping for their plant needs.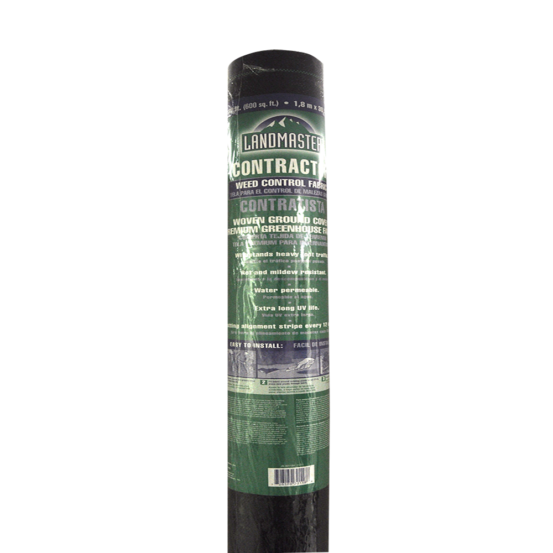 Product Overview
SIZES:
3' x 300'*
6' x 50'
6' x 100'
4' x 300'
6' x 300'*
12' x 300'
15' x 300'
IDEAL FOR:
Outside container growing areas
Inside greenhouses for walking paths
Windbreaks
Silt fence fabric
FABRIC PROPERTIES:
Woven Polypropylene
Basic Weight: 3 oz/sq. yd.
Thickness: 16 mils
Grab Tensile: 170/100 lbs.
Trapezoidal Tear Strength: 75/65 lbs.
* These sizes are made to order. Please allow 2-4 weeks lead-time when ordering.
Heavy duty for high traffic roads
Potting alignment stripes every 12 inches
Rot- and mildew-resistant
Superior air and water flow
UV-Protected
Defy the added wear-and-tear from the sun's harsh rays. This product is UV-resistant to ensure that it will be more durable and longer-lasting.