Easy Gardener® Commercial Weed Barrier
Our commercial weed barrier was made for professionals – it's stronger and thicker for heavy use and large projects.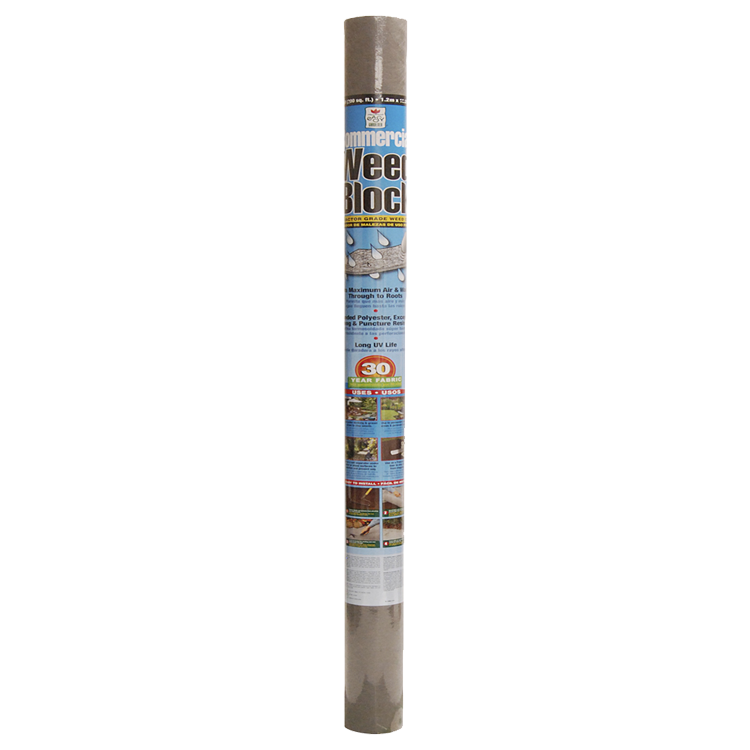 Product Overview
Between getting the job done right and saving on maintenance costs, our Commercial Weed Barrier can help. Suited for professional-grade jobs, this landscape fabric prevents unsightly sagging or settling of paths, walkways, or retaining walls. It's strong and manufactured to hold up even the soft soil types. But, despite its dense, sturdy material, this weed barrier still allows for maximum flow of air, water, and nutrients to keep your soil healthy and weed-free.
SIZES:
3' x 50'
4' x 50'
4' x 100'
WHEN TO APPLY:
Apply at the beginning of your project. This should go underneath your materials – be it stonework, gravel, or even the construction of a patio – to protect your soil with a strong foundation.
IDEAL FOR:
Permanent landscape areas
Under patios, walkways, and play areas
Beneath septic tank filters, drainage areas, and retaining walls
Puncture-Resistant
When we say this product is durable, we mean it. Suitable for even your toughest projects, you can rest assured this was made to last.
UV-Protected
Defy the added wear-and-tear from the sun's harsh rays. This product is UV-resistant to ensure that it will be more durable and longer-lasting.
Weed Control
As enjoyable as gardening and landscaping can be, it would be much more so without the continuous upkeep of weeds. That's where our weed control products come in.