Easy Gardener® WovenPLUS Weed Barrier
Stop weeds without stopping your plant's growth with the Easy Gardener® WovenPLUS Weed Barrier.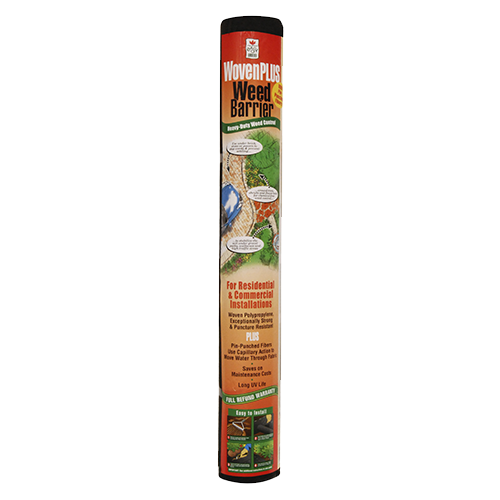 Product Overview
What if you cut down on the time it takes you to weed your garden? With the WovenPLUS Weed Barrier, you can. Manufactured with pin-punched fibers, the WovenPLUS Weed Barrier uses capillary action to draw water through the fabric. This ensures that your plant's roots still get the resources they need while still preventing new weed growth. As a contractor-grade garden fabric, this product is extra strong to help with even the toughest projects – and it's now available to homeowners. Developed for commercial installations, WovenPLUS Weed Barrier is also available in bulk rolls.
SIZES:
3' x 50'
4' x 50'
4' x 100'
IDEAL FOR:
Landscaping & weed control
Use as a soil separator
All gardens, large or small
Strong and Durable
We use high-quality materials to ensure that the product you receive isn't only easy-to-use but will stand up to your garden needs.
UV-Protected
Defy the added wear-and-tear from the sun's harsh rays. This product is UV-resistant to ensure that it will be more durable and longer-lasting.
Weed Control
As enjoyable as gardening and landscaping can be, it would be much more so without the continuous upkeep of weeds. That's where our weed control products come in.