As gardeners, we tend to focus on keeping the outside of our homes loaded with flowers for the whole world to admire. Still, there's something to be said for growing plants specifically designated for the inside of our homes, as well. If you don't already have one, you will never regret planting a cutting garden for indoor arrangements, hand-held bouquets, and homemade gifts.
While planning a cutting garden, some questions you should ask yourself:
What are your favorite flowers?
Does that species (or variety) hold up after they've been cut?
Which species (or varieties) grow well in your growing zone.
With just one day's worth of research through phone calls to local nurseries, chatting with gardeners that grow cut flowers, and the master gardeners at your cooperative extension office, the second two questions are easily answered.
My favorite cutting gardens are those that have both annual and perennial plants. Perennials are the gift that keeps on giving year after year and will reward you with more blooms than the previous season. Depending on the species, new plants can be made from the originals around the third or fourth year by dividing them in half, which will have your arms loaded with plants thereafter.
Feed Your Cutting Garden Organically
One of the secrets to a fabulous cutting garden is to offer an organic, nutritional boost throughout the growing season such as Jobe's Organics Rose & Flower Food. When we're planting a new flower bed we sprinkle 1 cup of organic goodness for every 10 square feet. Then we top it off with a couple of inches of compost. For our established flower beds we add 3/4 cup around the base of the plants every six weeks or so.
Jobe's Organics Rose & Flower Food contains bone meal (phosphorus and calcium) for strong flower, fruit, and root production; feather meal (nitrogen) for gorgeous green leaves and overall plant growth; sulphate of potash (potassium) for good flowering; and composted manure which provides all around nutrients for plant health and growth.  Jobe's Organics products also include bacteria and fungi that helps break down organic materials and aides roots in absorbing nutrients.
15 Easy-to-Grow Cutting Flowers
If perennials make up the bones of the garden, then annuals are the meat. You can count on annual blossoms the first season they are planted. They quickly fill out everything as their only goal is to make as much seed as possible during the only year that they are alive.
Of course, you'll want to cut the flowers as they bloom to encourage flower production as long as possible. The following list of easy-to-grow cutting flowers is just a sampling.
Sweet peas (Lathyrus odoratus) — Annual. This sweet-scented, vining plant needs netting or wire fencing to wrap its tendrils around.
Black-Eyed Susan (Rudbeckia spp.) — Perennial. Plant them in your sunniest spot for blossoms all summer long.
Rose (Rosa) — Perennial. Roses are a staple in the cutting garden and seem to live forever.
Hydrangea (Hydrangea macrophylla) — Perennial. Hydrangeas need afternoon shade in hot places and love their water, but are so worth it.
Sunflowers (Helianthus) — Annual. If you've never grown sunflowers, grow some of the giant ones like 'Mammoth', too (you'll never be the same).
Zinnia (Zinnia elegans) — Annual. Zinnias are some of the easiest, most colorful, and best blooming flowers out there. Get some.
Dahlias (Dahlia spp.) — Perennial. Dahlia tuber may have be lifted and replanted each year in some zones.
Snapdragons (Antirrhinum majus) — Annual. These cottage garden darlings are cool-weather lovers.
Cosmos (Cosmos bipinnatus & sulphureus) — Annual. Cosmos produces blossoms galore with little help from the gardener.
Cornflower or Bachelor's button (Scabiosa atropurpurea) — Annual. Cornflowers produce tons of flowers in maroon, blue, pink, and creamy white.
Ranunculus (Ranunculus) — Perennial. Annual. Cool-weather loving ranunculus is a perennial in mild winter areas, but treated as an annual every where else.
Don't forget to round out your fresh garden bouquets, look around your landscape for seasonal greenery to fill it all in and showcase your flowers.
---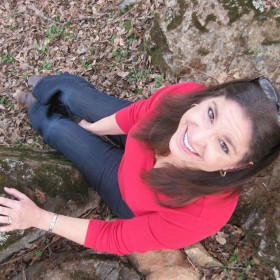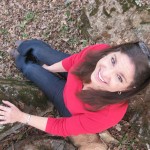 Chris McLaughlin is a Northern California writer and author who has been gardening for over 35 years in a multitude of gardening situations. She's the author of six books including A Garden to Dye For (St. Lynn's Press) and Vertical Vegetable Gardening (Alpha Books)